P I C T U R E S
This is me: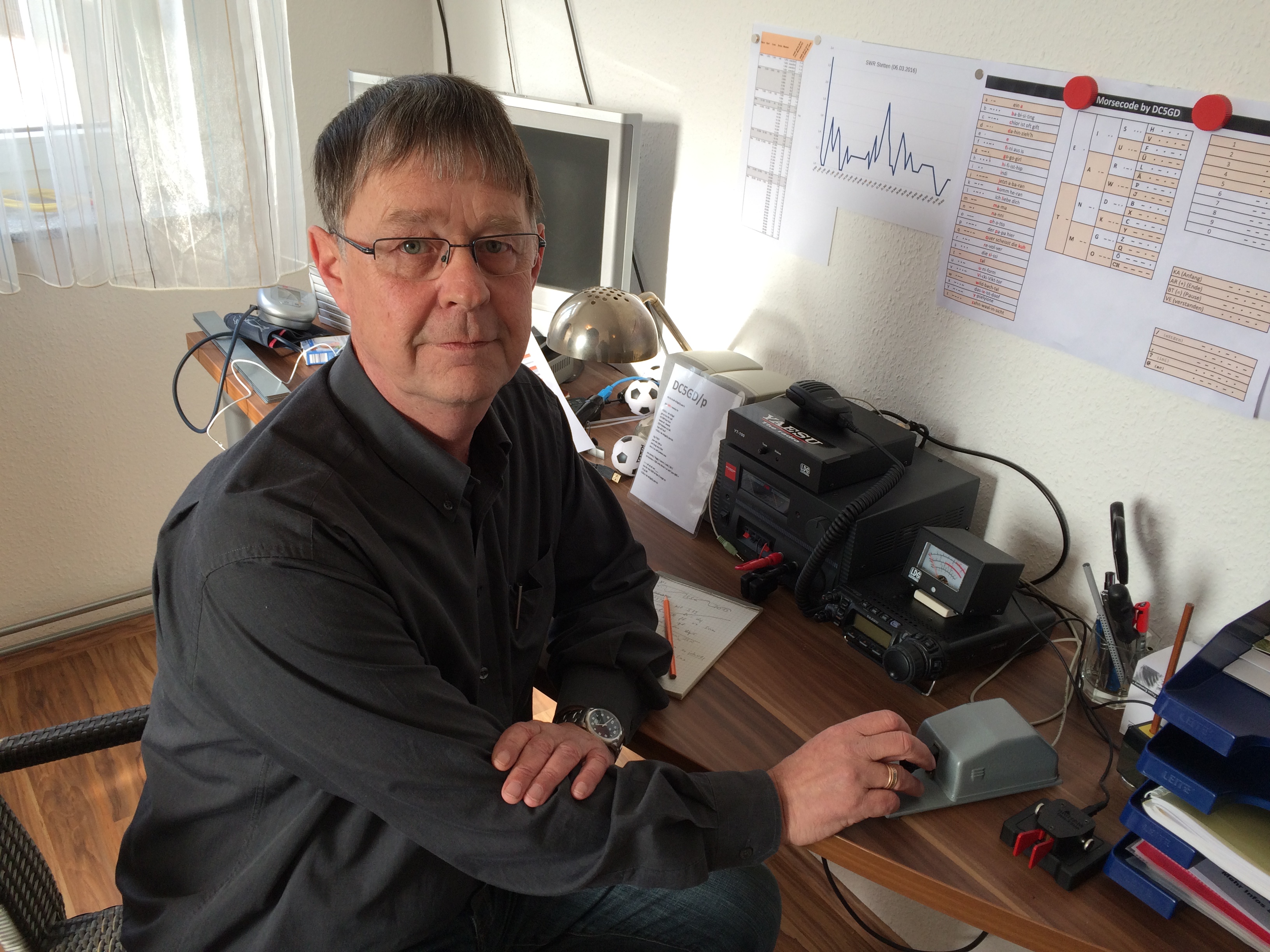 This is my current
QSL card
:
• on the left my Home QTH in Ettenheimweiler
• on the right my former /p QTH at QRL in Stetten a. k. M.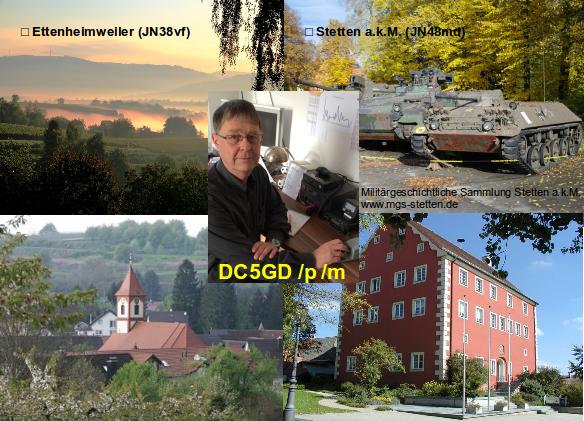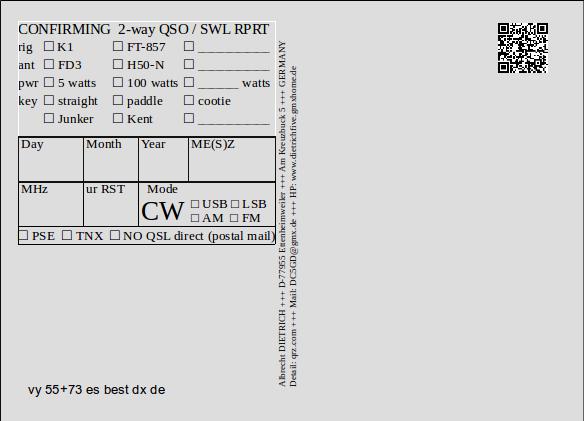 My favourite key - an old
Junker
(my first key, bought almost 50 years ago)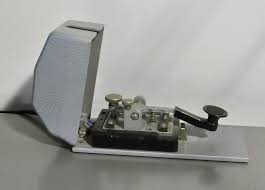 Another
straight key
- Kent
(very loud but nice looking)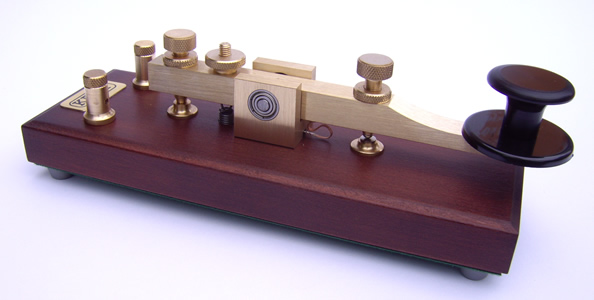 A
paddle
by Kent
(was a must be at that time, anyway hardly used)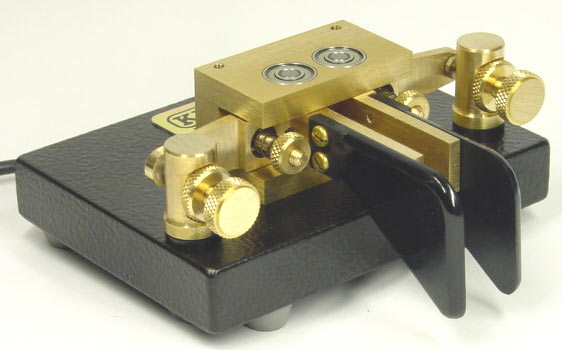 Another
paddle
by HA8KF
(
magnetic
, very pleasant to play)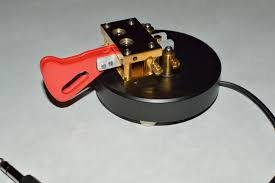 A very
special sideswiper
/ cootie
by PA3BYW, Durk HANDMADE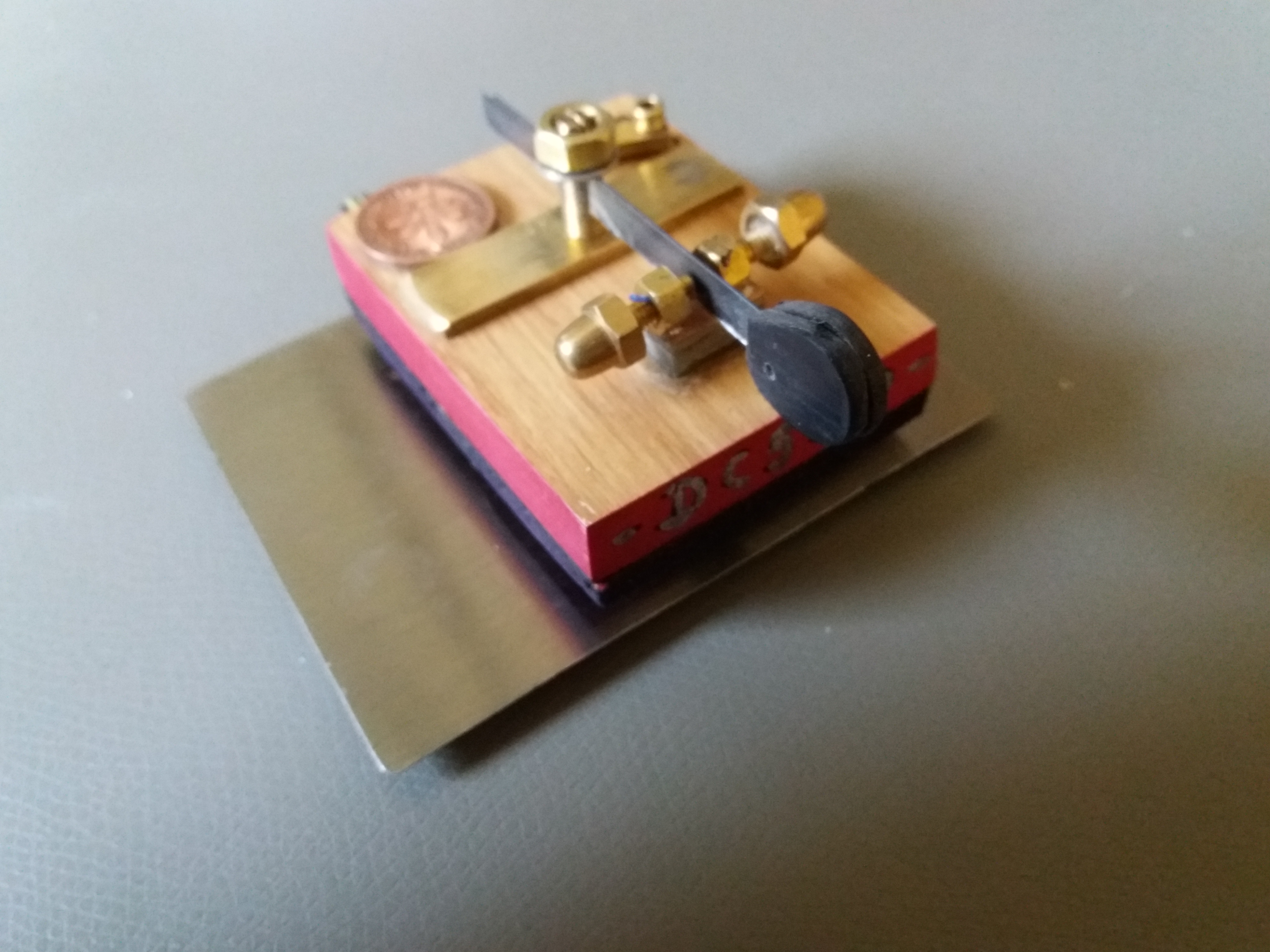 This SideSwiper was built by PA3BYW, Durk himself and sent to me as a gifte. Now that I've been active in the
SSN (SideSwiperNet)
for several years, he thought it was about time that I start"sideswiping" too.
An impressive proof of HAM-spirit, the friendship and the collegial spirit that radio amateurs cultivate among each other.
Keyer
and
cw trainer
-
Morserino
(the integrated key is a capacitive one, any other type of external key can be connected)